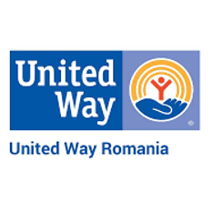 United Way Romania – UNREVOKED 18.0
Donate
Created By:

Dentons Europe Foundation

Collecting for:
United Way Romania – UNREVOKED 18.0
Our office in Bucharest is currently collaborating on a project with United Way Romania to support vulnerable young people who are excluded from Romania's social protection system. The program focuses on youths who have spent their childhood in state-funded care facilities or other forms of social protection. Under Romanian law, at the age of 18, such youths are "revoked" from the social protection system unless they can prove that they are in a life-threatening situation or are continuing their studies. This leaves them without a safety net at an age where many are not yet able to support themselves.

This program - UNREVOKED 18.0 - will offer integrated aid to support their transition to an independent life. These young people need long-term intervention to help them in overcoming obstacles in order to break the cycle of poverty and/or dependence on the social support system. The young people will be able to take part in a two-year program, through which they will be supported and trained, allowing them to work on their personal development and assisting them in finding a job to ensure that they have a stable income to support themselves.

United Way will act as a project partner, and will use the funding to set up this project together with Dentons. United Way has the relevant expertise, experience and infrastructure with regards to this type of project methodology, as they have already set up similar projects for both young children, as well as elderly people who have been excluded from the social protection system in Romania. Moreover, the project may provide Dentons lawyers with a valuable opportunity to become engaged on a pro bono basis.

Our target is to raise €36,000 through donations from our Firm, our people and our clients to fund the entire two-year program.
Donations so far

donated

630 €

Donations from project page